Main Page
Jump to navigation
Jump to search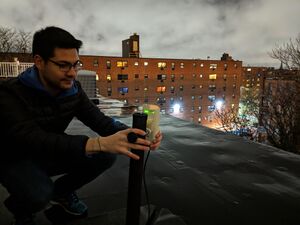 Note:
To build a DIY mesh node, follow our
Node Setup
guide.
Mass Mesh is a high-tech social club building community-owned mesh networks throughout Boston. These networks enable home Internet access that is fairer, more secure, and more locally resilient than traditional cable. The purpose of this wiki is to provide you with all of the information you need to join the mesh by setting up your own mesh node. All of the information on this site and all of the code in our software is free to use share and edit. Please get in touch if you are interested in contributing.
Getting Started
Developer Resources
Installer Resources
Steps for configuring gateway servers and clients. This tunnels people off of the Yggdrasil network.
A list of our supported devices with their performance stats, costs, and setup tutorials.